Watching Your Home While You Are Away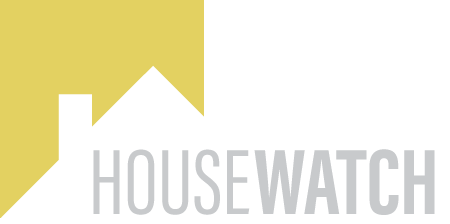 Providing you with
PEACE
while you are away
OF
MIND
HOUSEWATCH offers Customized Services to match your needs and budget! We service Homer, Alaska, the surrounding area and Anchor Point.
HOUSEWATCH offers

reliable

flexible

care to your home and
property while you are away.
HOUSEWATCH is for you when
Live in

warmer climates

in the winter
You have been called away suddenly for a

medical emergency
You do not want to

bother your neighbors

by asking them to watch your home while you are gone
Only in Homer during the

summer
You have

moved out

of the area before your house sold
You are waiting to move into that

new home

you have purchased
Your

plants

need watering
Your automatic

alarm system

is triggered
You are not sure how well your

water pipes

are insulated
You need care for your

pets

and would like to leave them at home in familiar surroundings and know they are being cared for on a regular schedule
HOUSEWATCH is ready to provide you with the peace of mind you're looking for
Property Security and Operations Inspection
We offer customized residential and commercial inspections tailored to each client's individual situation and need.
OUTSIDE services are exterior property security, operations and utility checks.
INSIDE services are both exterior and interior inspections of the property security, systems operations, utility reserves, and levels.
VRBO and Rental Property Walk-Through and Site Inspection Reporting
For clients managing residential property rentals, we offer site inspections, utility monitoring and property security inspections as your tenants or guests come and go.
Special Requests
Sometimes it is difficult to complete all the tasks on your list before you leave town, or you wake up in the the middle of the night remembering that very important thing that needed to get done concerning your house and property, but didn't. Don't worry HOUSEWATCH has you covered and will work with you to find a solution so you can enjoy your time away.
Plants
These visits are in conjunction with either an outside or inside inspection, and are customized to our clients needs.
Small Pets
These visits are in conjunction with either an outside or inside inspection, and are customized to our clients and their pets needs. We provide care, feeding and attention to small animals for brief periods of time.
Freeze Alarms and Home Automation Systems
We provide and install various systems to keep HOUSEWATCH and our clients aware of the overall well-being of their home—24 hours a day.
Local Alarm Response
We respond to client's third party alarm systems. We can be the first person on your contact list, and the first one on the property to assess and respond to the situation.
Meet Service Providers
We will meet and provide access for contractors and other client authorized visitors, while verifying the security and safety of your home.
Mail Service
We collect clients mail daily from your Homer post office box, and weekly from your Anchor Point post office box. We can store this mail for you until you return, or forward it on to you whenever and wherever you prefer.